Frequently Asked Questions
How do I find a good Contractor for my apartment renovation in Manhattan?
Monte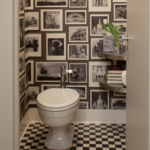 First and foremost, obtain and check references. Contractors should have a list of prior work ready for you. Also check with the Better Business Bureau for their rating and if there are any pending issues. Be sure they are licensed for NYC.
Another important question to ask of your Contractor is if they are going to do all the work themselves or if the use subcontractors. If subcontractors are to be used, find out all information for these subcontractors as well.